Pre-programmed with detailed flight paths, many drones can now perform autonomous data-gathering missions at the touch of a button. Welcome to drone inspection services. The question is, how can this capacity best be applied in a commercial sense? We've already taken a closer look at agriculture, and the way that drones are revolutionizing farms around the world. So now we're going to look at maintenance of a different kind, in a more gritty, industrial sense. Less potatoes and more pipelines, if you like.
Several infrastructure industries are already reaping the rewards of drone technology. These include energy, roads, communications, railways and oil and gas. Clearly this is a pretty broad sector, and the companies involved operate huge networks of complex equipment and assets. But this is the one thing they have in common. Valuable equipment and assets, from bridges to cell towers, needs to be monitored, and checked out on a regular basis.
Global business consultancy firm PwC estimates the potential market for drone solutions in infrastructure to be over $45.2bn. That number includes software, hardware and services, and shows you just how big the potential is for drones to change the way industrial projects are managed.
Drone inspection is cheaper, safer and quicker
Important infrastructure across a number of industries requires regular maintenance. At the moment, most of this kind of work is done by crews, manually. Let's imagine your business operates a bunch of cell towers that require monthly checks. Traditionally, these will be carried out with a combination of a crew, ropes, scaffolding and ladders. Not only is this a slow and costly process, the results are often poor quality, too. Add this to the fact that many installations have to be switched off or closed while the inspection is underway, and you've got yourself a method of maintenance in desperate need of updating.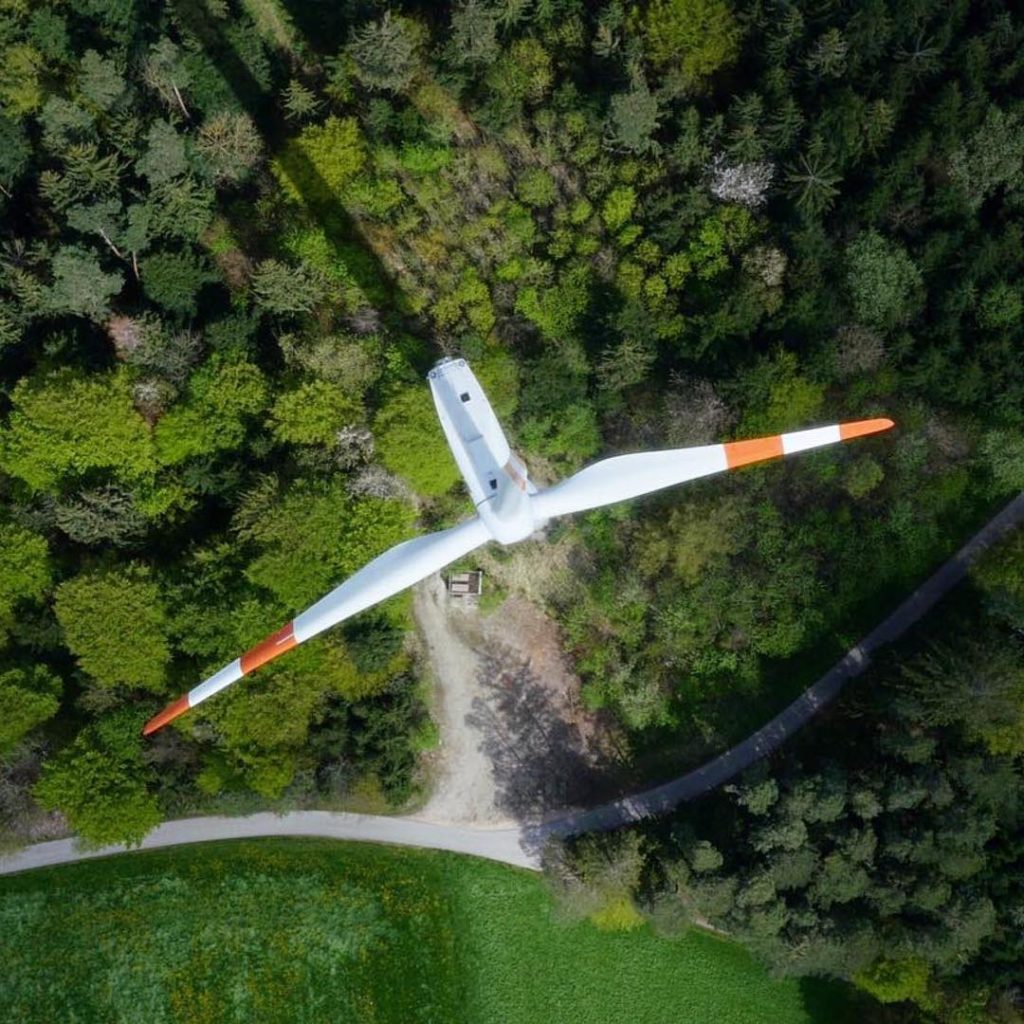 While some specific inspections are required by law to be performed by certified personnel, the majority can be more efficiently done remotely, via drone.
Take, for example, a standard wind turbine inspection. At the moment energy companies can expect to pay around $1,500 for a full crew to perform a full inspection. With a drone, the same level of inspection can be done at a price around 50% less, and without putting any people in harm's way. Savings like this can be applied across the board, from bridges to tunnels, to offshore oil platforms.
When we talk about drones conducting inspections, it's important to realize that getting up or around whatever is being inspected is only half of what UAV technology can offer. It's all well and good having a live feed in front of an engineer, instead of dangling one (an engineer) from a crane above a bridge. But really it's the data gathered, the images captured, and the analysis post inspection that really stands to revolutionize the way industry solves maintenance issues.
Two leading players in the inspection field at the moment include Sky Futures and Cyberhawk. Both offer industrial inspections to reduce costs, improves safety, save time and lower risk in situations where a shutdown has been required.
What do you think about drone inspection services? We'd love to hear your thoughts. You can leave them in the comments.