If you haven't heard the name Colin Guinn then you haven't been paying close attention to drones in the last few years. Guinn knows about the biggest drone stories out there, because he's been directly involved in shaping several of them.
Guinn is the founder of Guinn Partners is an accelerator and digital agency for startups and established high-tech brands. They specialize in the UAV and robotics industries, but work on projects across applications.
But Guinn is more recognized for being the point man for the biggest drone manufacturers in the business. He served as Chief Revenue Officer at 3D Robotics and CEO of DJI North America. He continues to be one of the most interviewed people on the all topics UAV. So we like to listen when he has something to say.
He recently took a look back at 2017 and saw how the drone landscape inspired a wide range of emotions. He recalled how he 'felt a pit in his stomach' when GoPro announced they were leaving the market. He saw the Inspire 2 with X7 was DJI 'hitting its apex for a truly perfect cinema system'. And while at CES and watching the Intel drone light show, he was reminded that we're all a part of something greater, of humanity increasing its understanding of the world and harnessing the skies.
He compiled the following list of the biggest drone stories from 2017. If you're new to drones, a veteran pilot or invested in how they grow, there's a story that affects you.
Let us know what story you found to be memorable in the drone space. You can leave us a comment below.
The biggest drone stories of the past year
Let's take a look.
Chinese Access to Drone Data – From the US military's memo about the use of DJI drones to the widespread security concerns about drone data being passed back to China, 2017 brought national security to the forefront of the drone data conversation making it one of the biggest drone stories of the year.
GoPro Exits the Market – Do American companies have the determination, business models, and execution to compete in drone hardware? Are the technology industry initiatives undertaken by the Chinese Government making China a significantly better business environment for breakthrough tech than the US?
Rapidly Evolving Chinese Innovation – Chinese drones have begun to compete with world class technology, going beyond the stereotype of simply creating knockoffs. The New York Times explored this changing dynamic as one of the biggest drone stories of the year.
Kespry Raises $33M – As commercial use cases continue to expand, veteran drone companies are beginning to show traction with real business customers. 2017 demonstrated loosening restrictions around raising capital for drone start-ups.
Airware Restructures & Adds a New Exec Team – For years, Airware has had the goal of enterprise solutions for the drone industry, landing near $100M in premiere venture capital. But as a new wave of competitors launch, will a high-profile executive team cement Airware as a viable enterprise solution? Or is the first generation of capital-heavy drone companies nearing its end?
360° Drone Maps of Wildfire Damage – Drones continued to make headlines for disaster recovery during hurricanes and unique data projects like this one documenting the wildfire damage in California this past year.
Lady Gaga's Drone-Powered Halftime Show – Intel is making its name synonymous with drones with its recent series of high-profile and carefully-controlled drone swarming light showcases. The program is not only a great branding exercise for Intel, but an innovative way of creating awareness of the safety and use-cases of drones. This year's CES event featured a nightly performance set amongst the Bellagio's spectacular dancing fountain in Las Vegas. The only hitch to this year's talk-of-the-town Super Bowl performance? It was pre-recorded due to FAA compliance needs. Several reasons why it's one of the biggest drones stories of the year.
Can Flying a Drone During a Protest be Considered "An Act of Violence"? – During the North Dakota Pipeline protests, drones became a center of a debate around technology, journalism, free speech and violence.
Lily's Inevitable Fall – A long-time thorn in the side of all real drone hardware companies, Lily's false promises met their end, but without nearly as much fanfare as their beginning. We reported on it here as well.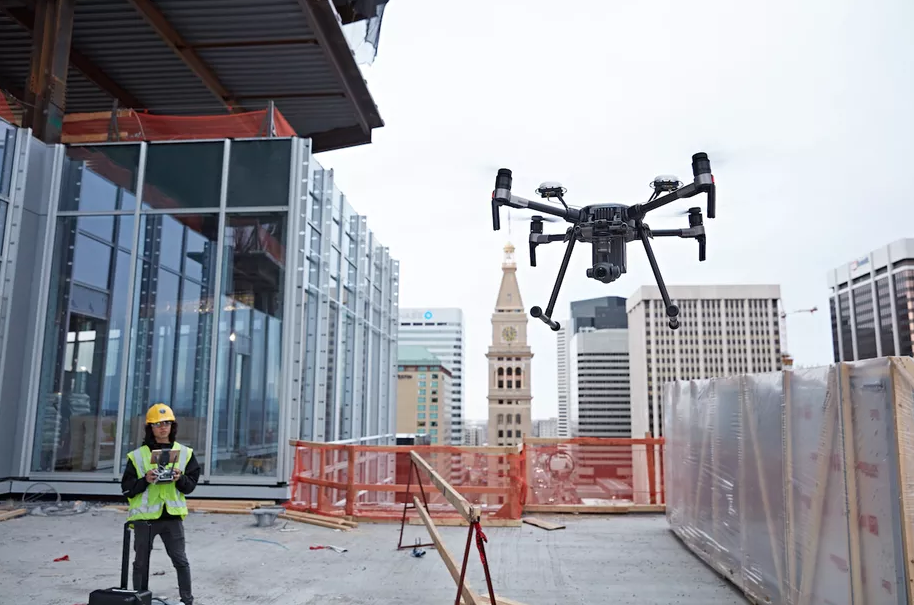 3DR Adopts DJI – Two of the longest running competitors in consumer and commercial drones joined forces as 3DR pivoted to software and solutions for engineering-grade data.
Drone Could Knock-Out Anti-Missile Systems – The use of drones by insurgent militants opened up questions around hardware company supply chains and geofencing in sensitive areas.
Inside the Regulatory Chambers – A peak inside the machine enabling commercial drone usage in the US.
Drones at the White House – During the White House's 'tech week', Trump courted US drone companies and US drone companies courted Trump.
The First Drone Deliveries – The much-hyped concept of delivery drones became reality, as Matternet launched refuelable, reloading drones. They kicked off their services with a package-delivery pilot in Switzerland.
CNN Flies over Crowds – Heard of the Snap from Vantage Robotics? It's the first drone approved to fly over crowds, thanks to CNN's waiver from the FAA.
Autonomous in Israel – Airobotics goes fully autonomous.
What did I miss? Reply and let me know the stories that excited you this year.